Description du projet
Receiver isolation by vibration-insulated installation of a high-precision portal milling machine with a total mass incl. reinforced concrete foundation of approx. 650 t. Protection of the milling machine against vibrations from the adjacent press shop to ensure machining accuracy of the milling machine. Limitation of horizontal movements by horizontal buffer.
Solution
Delivery and installation of 20 VICODA spring elements with max. load capacity of 370 kN and 4 horizontal buffers. Vertical tuning frequency of the setup of approx. 2.9 Hz and damping factor of > 20%.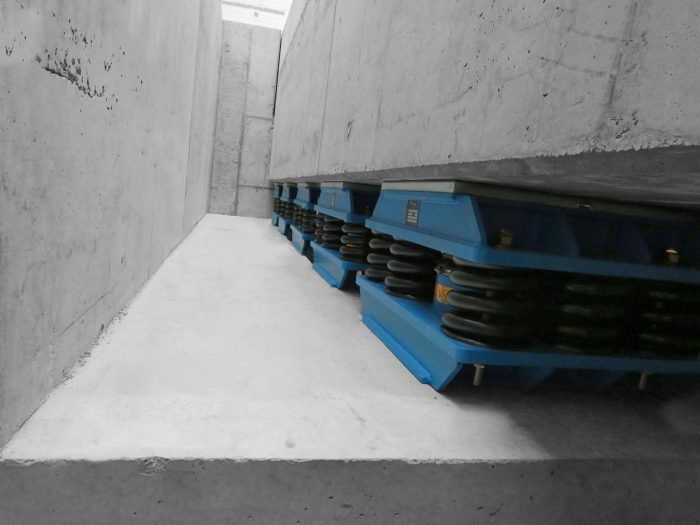 Données du projet
Produit
Spring elements S-WPV, horizontal buffer VM
tâche
Vibration-isolated installation of a high-precision portal milling machine
Date de livraison
2017
Pays
Array
Objet
High-precision portal milling machine on reinforced concrete foundation